---
Posted by Victoria Brunacci on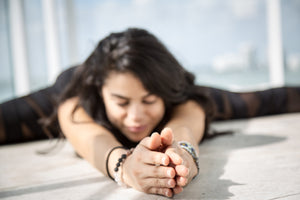 Take a minute, pause, and breathe. How often do you take the time to really take care of yourself? We get it. You've got a lot on your plate. There are bills to pay, meals to make (or get), and cleaning to do – the list goes on and on. But you must still take a little time each day to give yourself some love.  Listen to some music, read a book, connect with nature, and most importantly, do yoga.  Yoga can relieve stress and anxiety and help you cool down after a workout or a long day at...
---
Posted by Victoria Brunacci on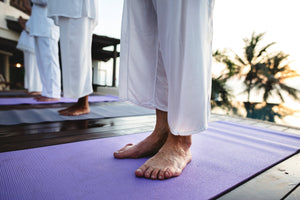 The Benefits of Yoga for Seniors Getting older can be a daunting prospect for many, as you might find that you are not as strong as you once were and have become more vulnerable to diseases as you age. In fact, the most common health concerns for seniors listed by Everyday Health include arthritis, osteoporosis, dementia, and heart disease. And because humans are now living longer than ever before, more and more Americans will be navigating through the challenges of aging over the next decade.  A long-form feature by Maryville University details that the senior population grew from 35 million to nearly 50...